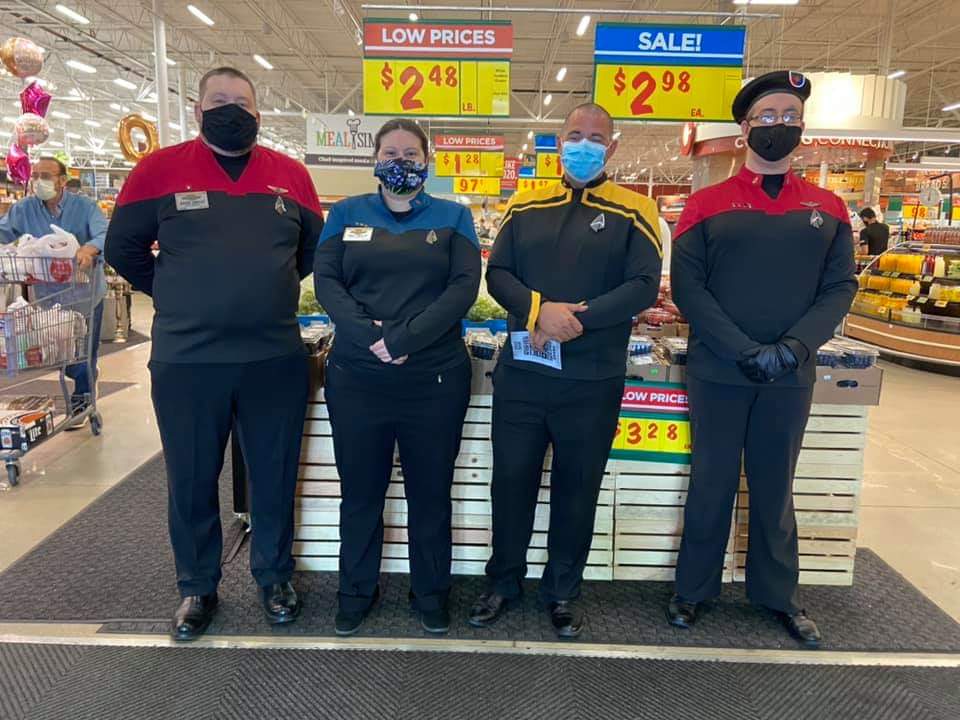 Stardate: June 6th, 2020 – members of this fine crew, the USS Battle Born, teamed up with other fellow geeks to escape our self-isolation and get out into the world to do some good. With conventions and other events canceled throughout the summer, Peter Gonzales of the Star Wars Society of San Antonio (SWSSA) organized a food drive for the San Antonio Food Bank.
Teamed together; SWSSA, Titans of San Antonio, and three chapters of Starfleet International (USS Battle Born, USS Crockett and USS Tarvos) met at the Alamo Ranch HEB in San Antonio, TX, starting at noon that Saturday. Initially all were just excited to be out and about with PEOPLE again, but we finally worked into a rhythm of staging folks at the front entrance, and the main collection point, as well as a few other walking around the store to solicit donations (either cash or non-perishable goods).
The plan was to go until 5PM, but many (self included) had to depart at 4. Together we collected $962, and about half a large watermelon crate worth of food. Not bad for half a day's work – and it felt great to be out DOING some good again!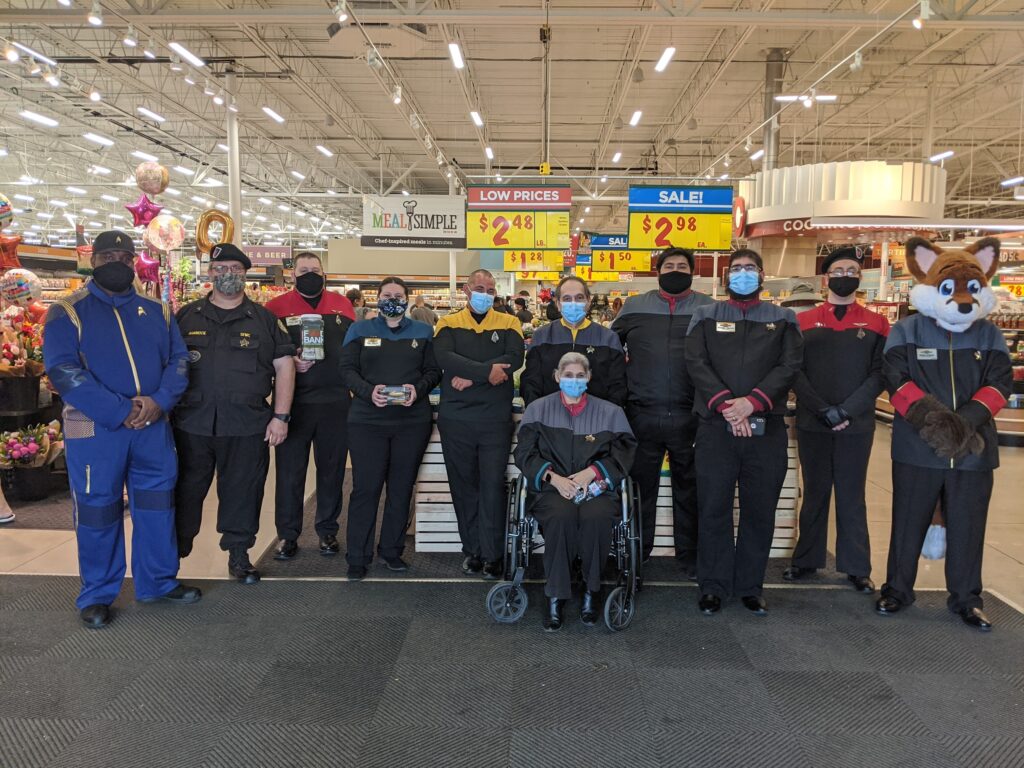 All wore masks, and hand sanitizer was available everywhere and liberally used. These sorts of logistics may become our 'new normal' as more things open up, and more of these charitable events become possible. It was a fantastic learning experience, as well as an opportunity to see familiar faces (well the parts not covered by a mask!).
Perhaps most importantly, it was nice to be part of something good and productive, while the world seems to be in constant chaos. This is what fandom is about – gearing up and doing some good. We just have more gear to consider these days.